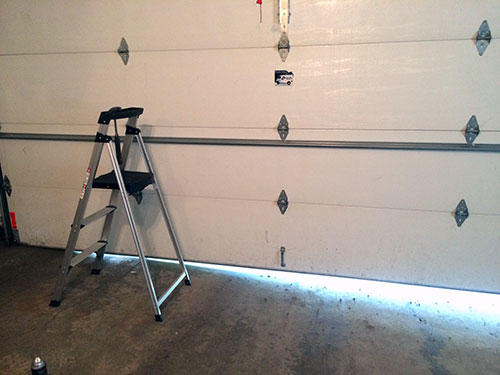 Your opener giving you trouble? Found yourself in need of automatic garage door repair? No problem! Garage Door Service San Carlos is a full service residential garage door company. Let us assist you with all of your garage door needs.

It is important to have a garage door company that can provide emergency service. We have a fast emergency service that promises to immediately resolve all emergencies that cause theft or injury. We know that uncertainty can take place at any time. We will be available when these situations arise. Even if it happens to be weekend or a holiday, we will help you with these garage door issues.

A broken garage door can make you feel vulnerable. We pledge to fix all of your emergencies straight away so you can feel completely comfortable in your home. A garage door sensor is another good security feature. Sensors will prevent your garage door from shutting if anything is underneath the door. Many homeowners opt to install this feature because they have small children or pets. Good news is, we are licensed to repair or install all varieties of sensors. This includes photo eye sensors, infrared sensors, and safety sensors. We will add any additional safety features you desire to your garage door.

Remote access devices are extremely convenient for homeowners with garage doors; however, they frequently break. Our company will help you program any remotes and clickers that you own. Our organization will repair any devices such as LiftMaster Security, Sears, Genie Intellicode. We will also service wireless keypads, mulitcode, linear, and intellicode devices. These devices will allow you to open and close your garage door without leaving your car. This will make your commute safer and faster.

Remote access devices are a good choice for all garage owners.
Your garage door system is made up of several delicate systems. If one piece breaks it can cripple the function of your garage door. We are available to assist you if the door track becomes rusted, clogged, or warped. No matter if your garage door cable has become frayed, snapped, or slipped off of the drum, we can assist you thoroughly. Our organization can repair your garage door rollers or bearings. If you experience a problem with the smaller pieces of your garage door we are happy to assist you. This includes problems such as a damaged hinge, seal, fastener, or screws. Our organization can also install or repair windows in your door. No job is too tiny or too large for us to help you with. Whatever plagues your garage door, we will be there to help you.

Our garage door service offers same day services. This covers many of our installation and repair services. We can resolve your problems without delay. If your garage door stops working, you do not have to fret. We can restore its function within hours. Our company has dedicated itself to giving you the best service that we can.

Our company is an emergency garage door service. We offer 24/7 service to respond to issues that require immediate attention. Our team is prepared to respond to any problems that pose a threat to your safety or security. This may be a garage door that opens or closes inconsistently. It may be a security system that has ceased running. We all know that these issues rarely occur during the standard workday. We will make house calls at night, on holidays, and weekends. A broken garage door can cause you to feel more vulnerable. Garage Door Service San Carlos responds immediately to all emergencies so you can regain your peace of mind.