We can't all be repairmen and we shouldn't! That's the top, golden tip of all safety tips concerning garage doors. Safety is in our hands in terms of making the right decisions and not attempting to fix problems alone. These decisions are related to the right time for inspections and surely for garage door maintenance. Decisions are also related to the quality of repair parts chosen and the right time for parts replacement. Since the golden rule for good operation is to possess components, which are in perfect working condition, such decisions are of the essence.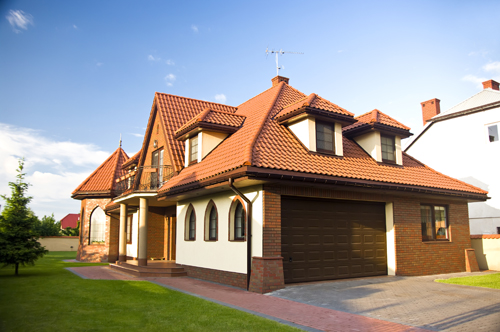 Though, garage doors need treatments often. Depending on how often they are used, their age and the local weather conditions, the frequency of their maintenance would vary. If you maintain the system once or twice but you still worry about the safety of your kids or want to avoid problems altogether, check the overhead door yourself. Such inspections should be mostly visual rather than actual repairs to avoid doing things the wrong way or hurting yourself.

5 simple inspection steps

Here are some simple steps in order for you to check your garage system properly and understand whether garage door repairs are needed or not.

* Pay attention to the noise of the door as it is moving. If you hear anything out of the ordinary, note it down. Parts might only need lubrication maintenance but then again sections of your tracks might be bent and should be fixed.

* Run your eyes all through the tracks to see if they are dented and while you are there, also make sure the garage door rollers sit well in tracks.

* Check visually the cable. Is it wrapped around the drum? Do they extend all the way down to the bottom brackets?

* Check the balance of the door. This time, you will have to disconnect the opener and open the door. It should open with ease or the garage door springs must be replaced. The door must stay open at about your height. If not, the springs need adjustment.

* Check the efficiency of the photo eyes. With the opener connected, grab the bottom part of the door as it is descending. It should reverse or the sensors must be repaired.